2022
✔ Celebrating a Decade of Change, The YGC Earth Care Story
The YGC Earth Care Project was born in 2011 in celebration of YGC's 100 years anniversary. It is a joint project with the DENR and the indigenous people of Tanay for a 100-hectare Reforestation Program in Mt. Bangkaan in the Sierra Madre Region.
To date, there are 23,000 trees along the 58-hectare plant site, most of which are now over 20 feet high. For 2022, our mandate is to complete the planting of trees in the remaining 42 hectares that will fulfill our 100-hectare commitment.
View digital story book:
2018
✔ Last March 2018, EEI's Panglao Airport Project Management Team recycled some of its waste materials such as drums, which were made into trash bins; and hard hats which were converted into hanging pots, and donated these to different public schools and government agencies/offices in Panglao Island.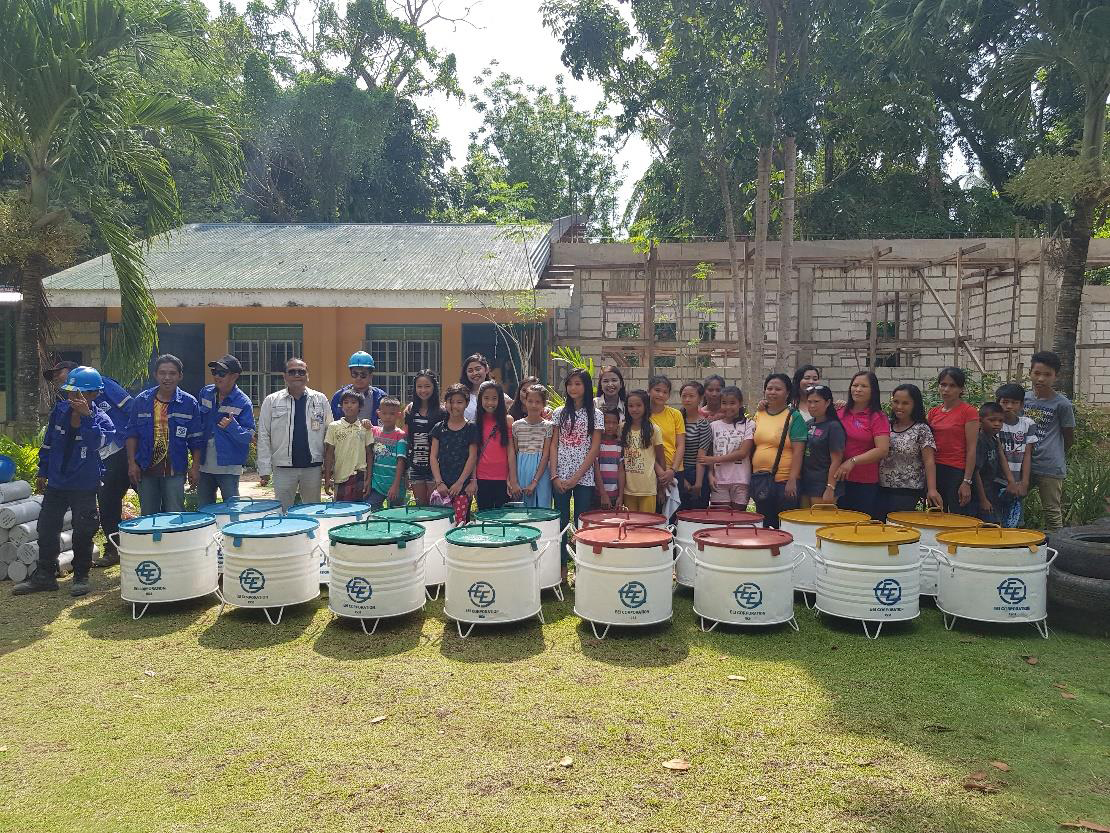 ✔ EEI employees conducted a tree planting program at the Tanza Yard last September 2018. The group planted around 300 Mahogany trees and 25 fruit-bearing trees like Rambutan, Santol, Calamansi and Kamias.
2017
✔ Last May 19, 2017, a team of EEI employees monitored the 3-hectare area which it was assigned to take care of in 2012, when EEI joined other YGC member companies in the YGC Forest Tree Planting Activity at Barangay San Andres, Tanay, Rizal. The team counted a total of 1,388 trees in the 3-hectare area assigned to it.
✔ A team of around 100 EEI employees went to the La Mesa Nature Reserve to plant trees. The members had to trek through approximately 10 kilometers of rain forest to reach the one-hectare site where 500 seedlings of various types of trees were planted.
✔ EEI Corporation's Steel Fabrication Division took part once again in the Annual International Coastal Clean-Up (ICC) Day, held every 3rd Saturday of September.
✔ Last October 2017, it was the Manila Bay Clean-up at the Manila catch basin alongside the US Embassy along Roxas Boulevard, Manila that officers and members of EEI Corporation's Employees Development Cooperative participated in.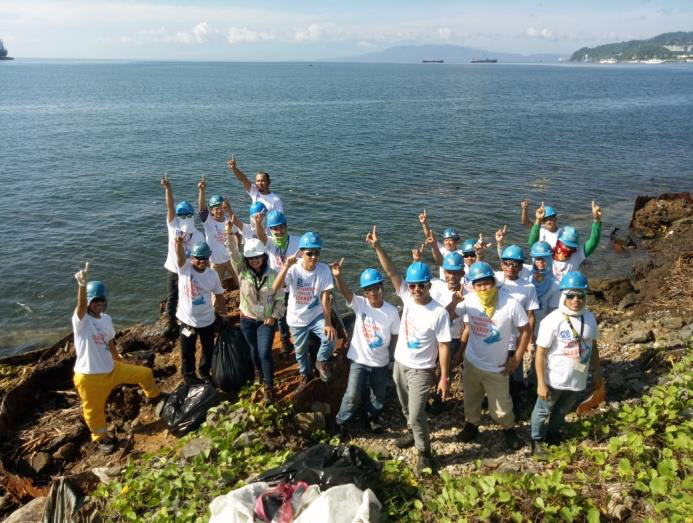 2017
✔ Last April 2016, the Project Management Team involved in the construction of the Boracay Airport in Caticlan participated in the Clean and Green Programs of the Municipalities by joining the cleanup drives at Barangay Caticlan in Malay, Aklan and Barangay Union in Nabas, Aklan, and donating trash bins to the Union Elementary School.
✔ Last April 2016, EEI Homebase employees and employees from the Equipment Services Group Majada Yard participated in the "Linis Ilog Program", which was held in Antipolo.
✔ EEI employees took part in a tree planting activity held in Barangay Pintung Bukawe, San Mateo, Rizal last October 2016. The group planted 2,000 seedlings of fruit-bearing trees such as Guyabano and Langka for the community.